A place of worship Croatian catholic immigrant community calls home for over hundred years.
St. Paul Croatian Church is the only Roman Catholic parish in Cleveland to serve Croatian Roman Catholics
The first Croats in town went to ST. VITUS CHURCH, but they wanted a priest to serve mass in Croatian. On July 21, 1901, the growing Croatian community purchased a plot in E. 40th south of St. Clair Avenue. Br. Milan Sutlić, just arriving from Croatia, became the first pastor of St. Paul in 1902.
The cornerstone of the church was laid on August 2, 1903; the first masses in the new building were held on Easter Sunday, 1904. That year Fr. Nikola Gršković was succeeded by Fr. Sutlic; began parish school in 1910. Fr. In 1917 Michael Domladovac became a pastor.
Joseph Misich became pastor in 1937; During his tenure, the church paid off the loan. He encouraged numerous vocations for the priesthood and religious life.
After the Second World War, Croatian parish st. Paul has assisted many Croatian refugees in finding homes and jobs. In the 1990s, the parish remained the center of Catholic Croatian culture in Cleveland, helping to fund most of the activities and organizations of the Croatian community of Cuyahoga County.
In 1995, the Reverend Mirko Hladni served as the pastor for 1200 families and after his death, the pastor became Reverend Zvonko Blaško in 2018.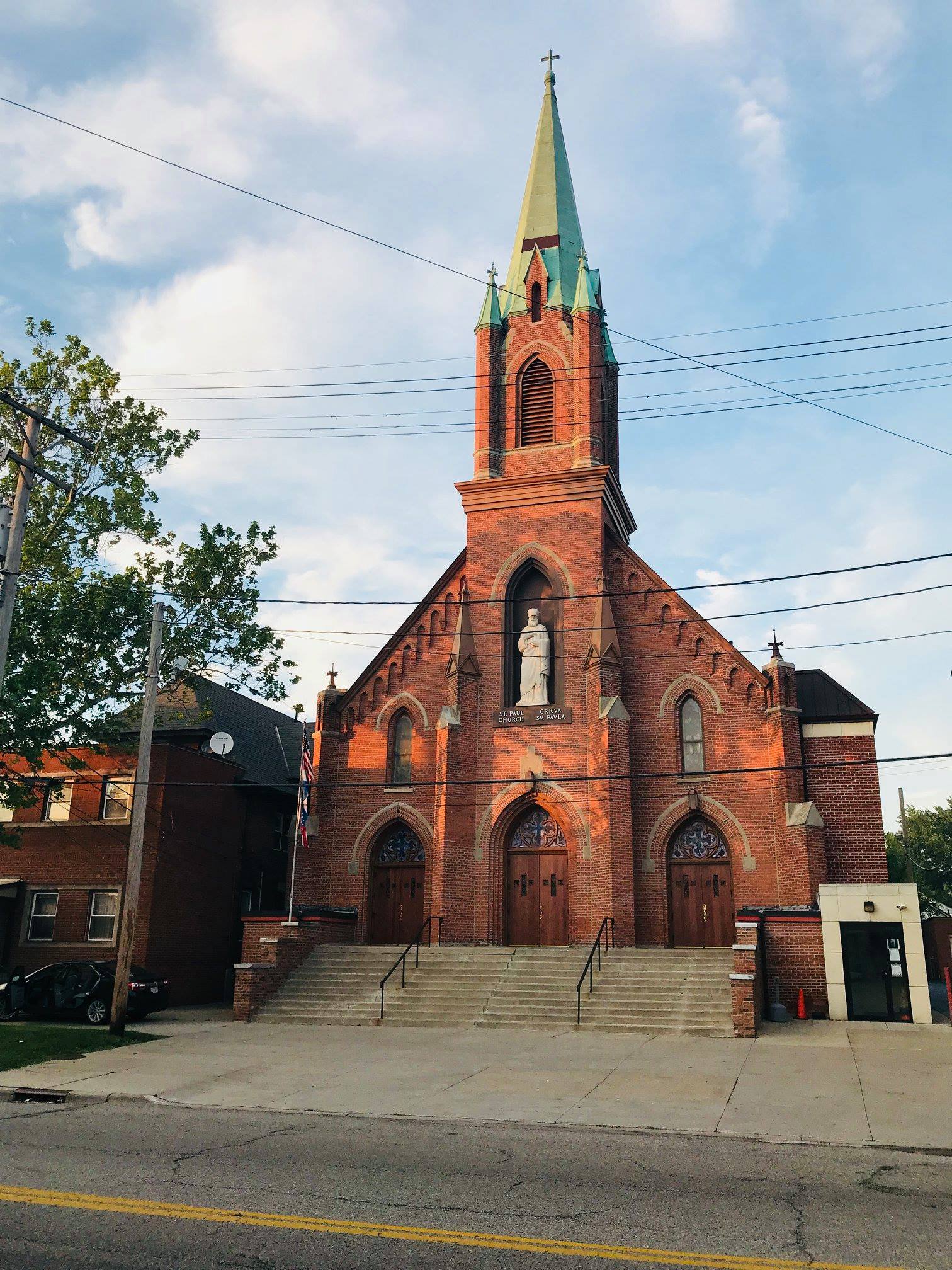 Have you recently moved? Register as a parishioner.
Weekdays:
7:15am Croatian language
8:00am English language
Saturdays:
5:00pm English language
Sundays:
7:00am English language
8:30am Croatian language
10:00am Croatian language
12:00pm English language
Confession:
3:00pm Saturdays
Rosary:
8:00am 1st Sunday of month
Follow us on social media